Sample Solution – Step 1
The example, below, is a typical "FIENDISH" rated Su Doku.
<![if !vml]>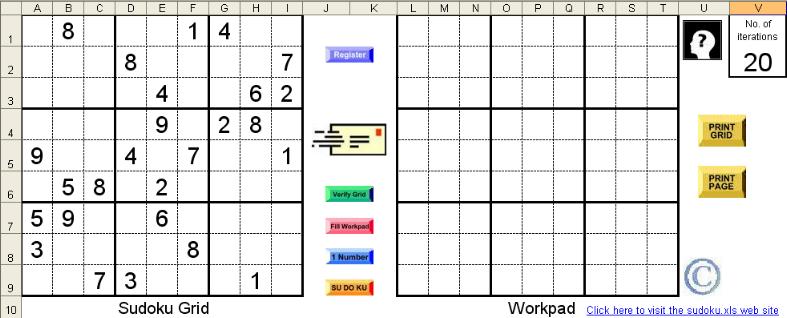 <![endif]>.
To solve this, quickly, using the SU DO KU function, first set the "No. of Recursions" to 20 to attempt to solve it in one go.
Press the <![if !vml]>

<![endif]> button. Click here for next step.
Click Here to return to main screen